It's been a crazy week. I went to the Poconos area this past weekend to visit an old friend for Oktoberfest (which I'm excited to share with you soon!). Something else takes precedent right now, I HAVE to share with you that my husband now knows where he's going after Korea.
I realize that everything isn't certain until we are actually there, but it's really looking like we're going to
Fort Belvoir, Virginia
.
My husband's assignment manager reached out to him with the station and said that orders will be made soon. Shortly following that, he got an email saying that he has been placed on assignment to Fort Belvoir. Now, we're just waiting for the hard copy orders.
I'm freakin' over here. We have less than four months till he gets back and it's pretty wacky that we already know where we're headed. It seems to be the case in Korea because his buddy that flew over there with him at the same time also got his notification. He's going to Fort Carson, Colorado.
In the coming weeks, I'm sure I'll have plenty more to say about our upcoming move. Right now, I'm going to let my mind race!
Before all the madness, I planned to link-up with the "Boys Behind the Blog!" I asked my husband five questions and shared his answers below. You'll learn that my husband is a man of few words...haha.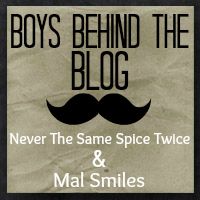 Video chattin' with the man
1. If you were an animal, what animal would you be?
Koala according to my wife
*Let me preface, I identify my husband to a koala because he clings to my like a koala to a branch. His hugs are so tight!
2. What is your favorite meal?
Steak and mashed potatoes
3. Do you use any forms of Social Media? What is your favorite?
I'm on Facebook, but just to keep up with old Army friends
4. Beer, wine, liquor, other, or none of the above?
I like all kinds of beer, Jack Daniels is my favorite whiskey. Soju isn't bad either.
5. Complete the sentence: "Never have I ever..."
Been to Canada