Before the weekend, I had a major itch to go shopping. I convinced the birthday girl to head to the Herald Square-area with me. I wanted to get some appropriate networking/work attire for the
National Military Spouse Network Summit
in about a month. I donated all my business clothing because they don't fit anymore, so I really needed to get something. Well, we also got a little distracted and got some other stuff that caught our attention.
Our first stop was JCPenney. There I got a pretty awesome black faux-leather jacket.
On sale for $31.99!
Afterwards, we spend another couple hours in Macy's. There I saw an awesome faux-leather vest in gray and it was on sale too!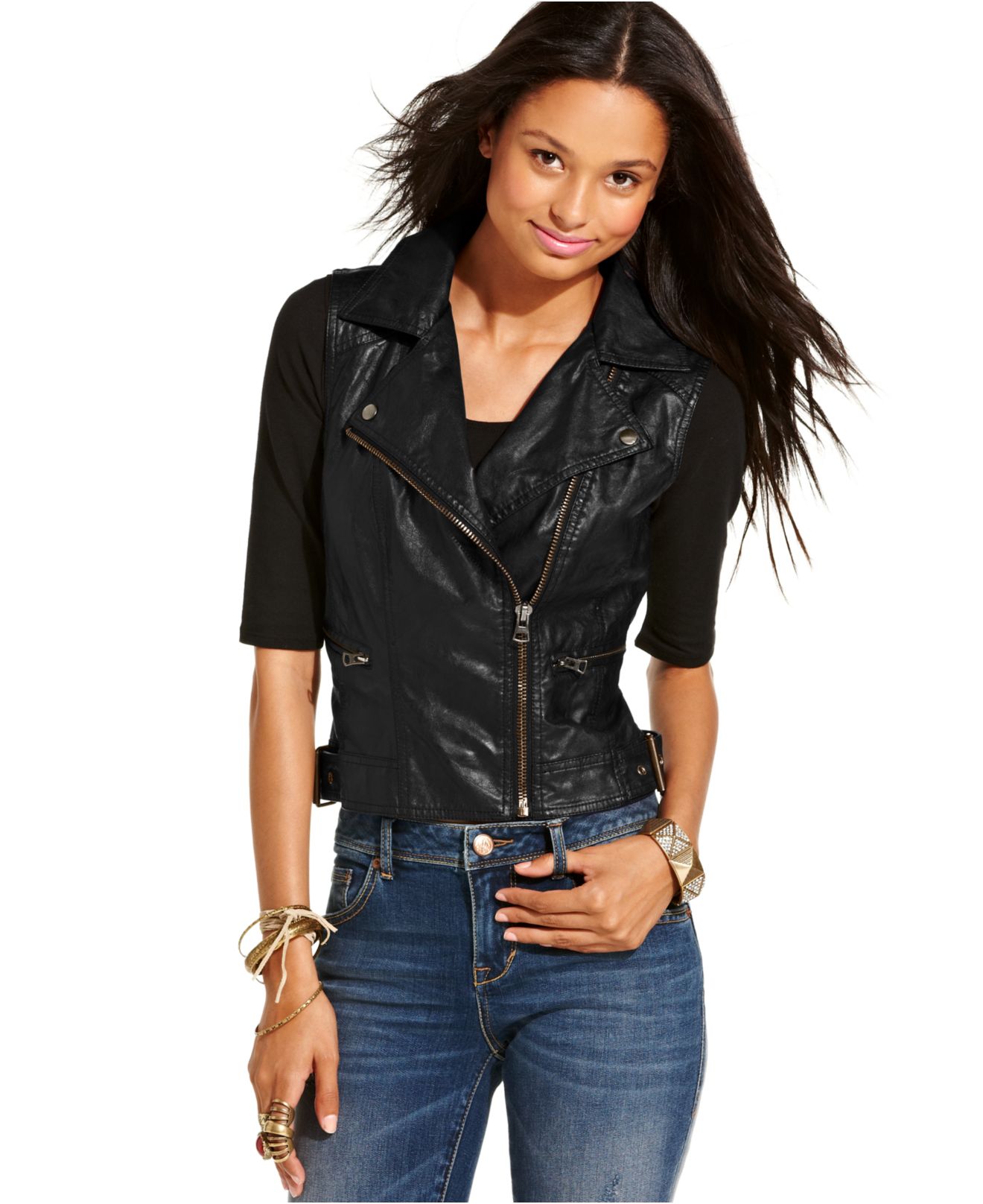 I realized that I had a theme going on - and it wasn't business attire! Finally, we went to Ann Taylor Loft where they were having a 40% EVERYTHING sale. I couldn't help myself and got a pair of black slacks, pencil skirt and a handful of tops. Overall, six hours later, it was a successful shopping venture and I'm ready for the summit!
Yesterday, was the first day of autumn and my friend's birthday. We had a birthday brunch at this fun restaurant in Astoria called
The Astor Room
. It's been around since the 1920s and was originally the commissary to the silent (and later sound) movie studio that was home to Paramount Pictures at the time.
From the website:
"Take a step back in time in our new restaurant, that celebrates the glory of a bygone era in American and cinematic history. The Astor Room is our contemporary interpretation of the American Supper Club where classic dishes, master-crafted cocktails, superb service, warm hospitality and fabulous entertainment combine to offer a truly unique dining experience"
On Sundays, they have a live Jazz band playing. It was awesome because the band was also dressed in the period. The banjo man had a skimmer hat on similarly to Leo's picture from The Great Gatsby below.
I was very sad to see the weekend go, but it just means I'm one more weekend closer to my husband coming home. Yay!
PS: I'm glad I got the jacket because it's definitely cold enough now! Fall is here in full force!
How are you welcoming Fall?